Find a successful SEO Company in Dubai to boost your profit.
Best SEO Company in Dubai
The LKF Infotech offers the best SEO services in Dubai, placing your website among the most popular ones on Google or other search engines. LKF Infotech stands out by demonstrating search engine optimization as a distinct, extensive, and effective marketing strategy. Our methodical and methodical approach to SEO Services is leading the marketing industry and ensuring client satisfaction benefits. You would be able to clearly see the results after using SEO services. Our specialists produce the most effective, transparent, and goal-oriented SEO company in Dubai, primarily focused on achieving superior organizational results.
By improving your website's ranking, you can achieve business objectives and attract customers!
The methodologies used by LKF Infotech combine people and technology to deliver results that have an impact on the organization. As a result, your company will be able to rapidly increase its ranking. Our company, the best SEO Agency in Dubai, has access to a wealth of performance market and data research to develop methods for SEO Services that are based on scientific evidence. We are guided by a drive to produce the best work and assist organizations in achieving their most ambitious development goals. Our experts prioritize what is more important to the customers.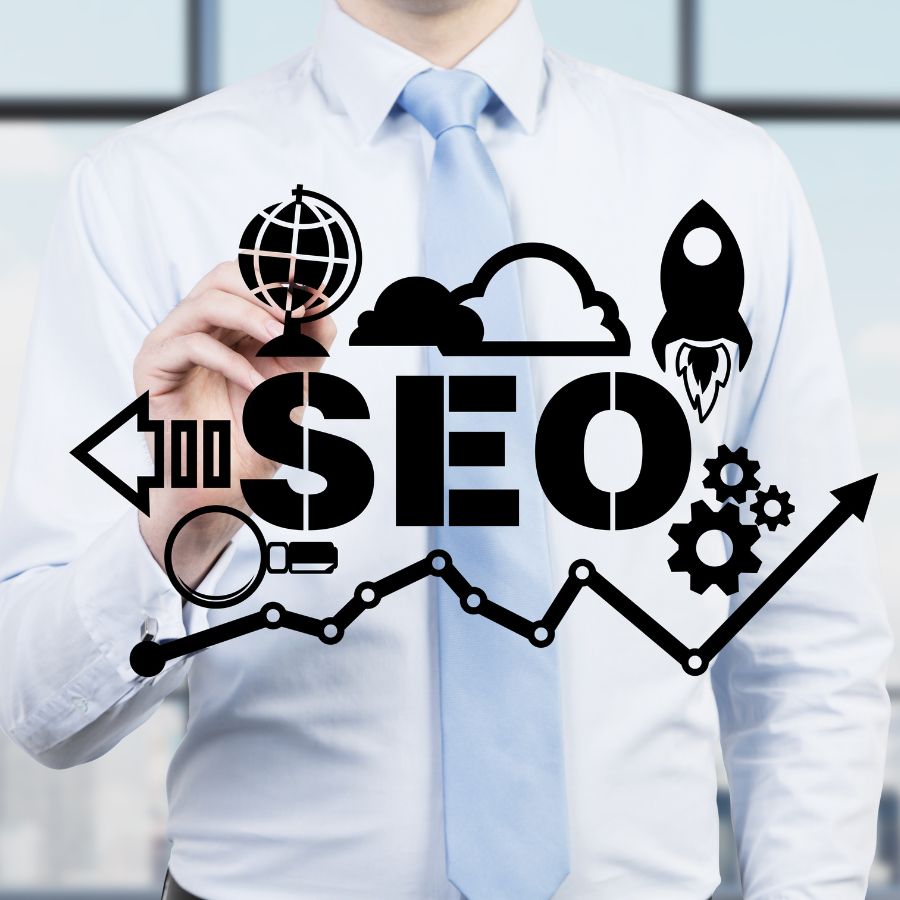 Utilize our SEO Agency in Dubai to scale new heights of success.
LKF Infotech is the best option for you if you're looking for an SEO company in Dubai that can help you improve your position and make more profit. We are experts at developing individualized, full-service strategies that are tailored to your business model. We will collaborate closely with you to achieve your objectives and position you ahead of the competition using our years of expertise.
By increasing website traffic and supporting your business's success, search engine optimization boosts your rankings on popular search engines. SEO is a method of marketing on the internet that keeps your website at the top of search results. One of the best SEO company in Dubai, LKF Infotech helps businesses grow by providing expert SEO services in Dubai. Our Dubai-based team of highly skilled SEO specialist in Dubai, will always keep your company website at the top of search results.
To produce high-quality results, we provide a unique approach.
Our unique SEO strategy that makes your business shine in search rankings and produces exceptional results.
Professional SEO services in Dubai can be found at LKF Infotech . Increased website traffic, increased customer interaction, and ultimately increased sales are all made possible by our targeted and efficient SEO campaigns. We guarantee outcomes that surpass expectations. Our skilled SEO team is determined to make your brand known on search engines as We are a leading SEO company in Dubai. Since we value quality more than quantity, we carefully evaluate our customers' requirements and deliver the best possible outcomes.
On page SEO
On-page SEO is the practice of optimizing individual pages on your website to rank higher and earn more relevant traffic from search engines. This includes optimizing your content, website structure, and technical elements for search engines. Implementing on-page SEO best practices can improve the visibility of your website and help drive more organic traffic.
Technical SEO
Technical SEO refers to optimizing a website's backend and infrastructure to improve its visibility and ranking in search engines. It includes elements like website architecture, mobile responsiveness, page speed, crawlability, and security. Proper technical SEO implementation helps search engines easily understand a website's content and improves the user experience, leading to higher search engine rankings.
Off Page SEO
Off-page SEO focuses on improving a website's credibility and visibility through tactics such as link building, social media marketing, influencer outreach and brand mentions. Effective off-page SEO helps to build a website's authority, relevance, and trust with search engines, leading to improved search engine rankings.
Link Building
Link building is the process of acquiring high-quality links from other websites to improve a website's search engine ranking and visibility. Quality links signal to search engines that a website is credible and trustworthy, increasing its authority and relevance. Link building can take many forms, including guest blogging, broken link building, and infographics. Effective link building is a crucial part of any comprehensive SEO strategy.
SEO Content Writing
SEO content writing is the creation of high-quality, keyword-optimized content that is designed to rank well in search engines and drive relevant traffic to a website. It involves researching popular keywords and incorporating them into the content in a natural way, while also ensuring that the content is engaging and valuable to the reader. Effective SEO content writing can improve a website's search engine ranking, drive organic traffic, and increase engagement and conversions.