FREE
DOMAIN

, FREE

HOSTING

, FREE

EMAIL ID

, FREE

LOGO

& FREE

SSL

WITH EVERY WEBSITE PACKAGES!
Flat 50% Off for New Businesses
We are the Best
Web Design Company in Dubai
The experts at LKF Infotech who offers a creative Web Design Service in Dubai and create a unique custom website designs that fascinate  in customers. Our professionals manage both the front end and back end of the website.
We provide our services all over UAE. We also offers a affordable Web Design Services in Dubai and Sharjah.
The most significant aspect of business life today is the global website. Websites are mandatory for each and every business either the start up business or an industry.
LKF Infotech is a best Web Design Company in Dubai, The process of making websites and mobile applications appealing to the target audience. Our firm offers unique techniques and design talents, as well as a solid foundation in the most recent technology of web, which gives your brand a new look and the designs with latest and modern technologies easy to use.
After the designing phase is finished, our team of website developers will use their coding skills to take your website design to the next level and interact with users.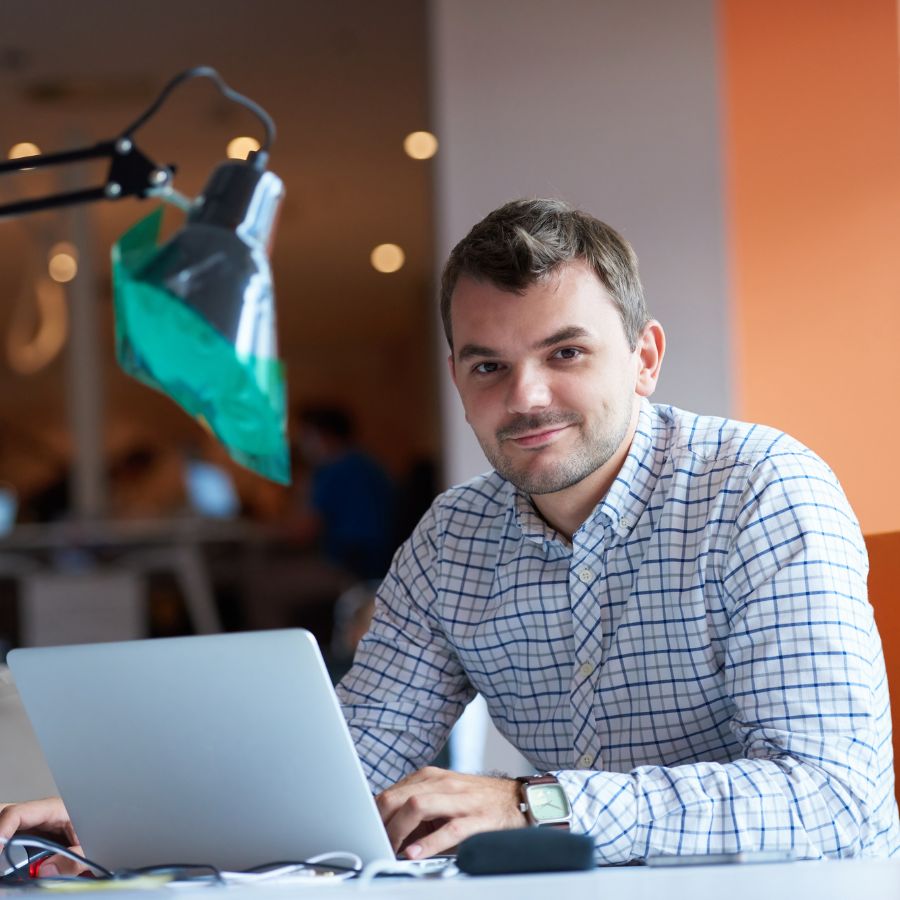 FREE WEBSITE CONSULTATION
Submit Your Request Now !
6 Phases of the Web Design and Development Process
1. Requirement Gathering
It's an initial Phase, more commonly referred to as requirement gathering, is the process by which we comprehend and identify a company's project technical requirements and proceed with a clearly defined plan. Our team member will gather all the required information from our client.
2. Design
Our designer will make a drawing from the information he gathered. One of the most important considerations here is the target audience you are trying to reach. The design also incorporates branding elements like your company's colors and logo to help build your website's identity.
3. Coding
This is the step where our developer will start Developing a website . Depending on the website's requirements, this can be accomplished with a variety of programming languages. The functional website is made from all of the individual graphic elements from the initial design. More specifically, they are utilized in the process of creating the fully functional Professional templates, which determines your website's overall appearance. This covers both the desktop view and the mobile-responsive view. The website is tested to make sure everything is working as intended after the coding is finished.
4. Testing
We now test your website and attend to the final details. We test things like forms' full functionality and other features. We check for last-minute compatibility issues like differences in how different mobile devices or web browsers display content. It is now time to deliver the site after we have received your final approval.
5. Launch
The process of making the website or application live is known as the Launch phase in web development . Since this is the last stage before the website goes live, it's important to make sure that the developers are ready for different scenarios and that all the necessary safeguards are in place.
6. Maintenance
Once the site or application is live, it needs to be monitored and maintained to ensure that it remains accessible and performance. Maintenance in a website includes various task such as Software updates, data backups, web traffic monitoring, and checking for security. By regular basis of maintenance in a website relevant, updated, accessible, and optimal at all times for users. it is an essential phase of web development, which provide a adequate time and resources for maintenance in your overall strategy for web development.
FREE WEBSITE CONSULTATION
Submit Your Request Now !
Types of Websites
Your business's digital face is your website. It's also frequently where potential customers first interact with your company.
A website built with pages of static content like HTML, JavaScript, or CSS code, is referred to as a static website. When the content does not change frequently or when the site is simple, simple static websites are a good choice. Static websites are more secure than dynamic ones because they are pre-built files that only communicate with the backend when content is changed, not every time a request is made, and they do not send information to the server.
As a Website Development Company in Dubai,  we are prepared to create a static website that will match your exact business necessities.
Websites that serve content according to the user are called dynamic websites. Content is served based on the information that is relevant to the user, taking into account factors like language, location, and target audience.
When it comes to creating dynamic web applications for their business, many organizations turn to our website development services first. We've got you covered if you're looking for a reliable business website.
The way businesses operate is being reshaped by the Ecommerce Website Development industry. LKF Infotech is leading E commerce website design and website development company in Dubai who offers affordable  ecommerce website development company in dubai to help your company maintain its digital relevance. We have been doing this for a long time and have made a significant contribution to the efficient and effective online marketing of many businesses product and services.
WordPress powers more than a quarter of all websites on the Internet, making it the most popular CMS platform. WordPress is a smart choice for people who want a simple website with lots of option for growth of their Business.
You don't know how to use your content to target your intended audience. No longer, as our skilled web developers will use content management systems (CMS) like WordPress and others to produce appealing content.
FREE WEBSITE CONSULTATION
Submit Your Request Now !